Learn to Skate
Canada's Best Skating Program
For Ages 3 and up - including Adults!
What is CanSkate?
CanSkate is a dynamic learn-to-skate program that focuses on fun, participation and basic skill development. CanSkate centers on the fundamental skills needed to take part in any ice sport or to skate as a recreational activity. Skaters learn the fundamentals for success in skating: Agility, Balance and Control. It includes a Fast Track to encourage speed and length of stride, using the full ice. Our coaches are Nationally Certified to teach the mechanics and proper technique of skating. You'll see our coaches are assisted by trained by program assistants, keeping the 1:10 coach/program assistant to skater ration or lower.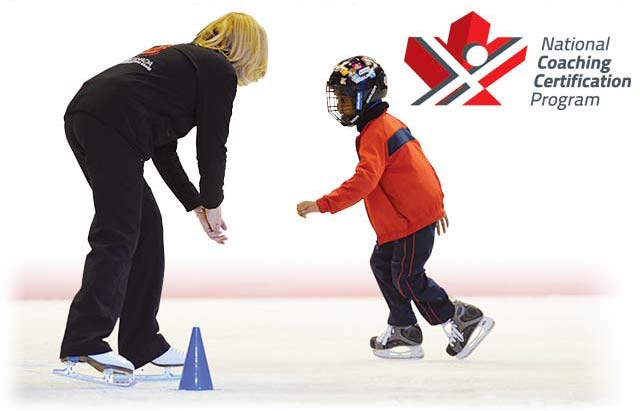 Who's it for?
For beginners of all ages, children or adults, as well as for those wishing to improve their basic skills whether their focus be for figure skating, hockey, speed skating or just skating for fun.
Achievement system
CanSkate is organized into three fundamental areas including Agility, Balance & Control. Working in groups of similar skill levles, skaters earn ribbons and badges at their own pace. Ribbons for each of the fundamental areas (Agility, Balance and Control) are awarded as the skaters demonstrate success at each. They move onto the next level whether or not they achieve all 3 ribbons to earn the badge. Conitnuous learning is rewarded!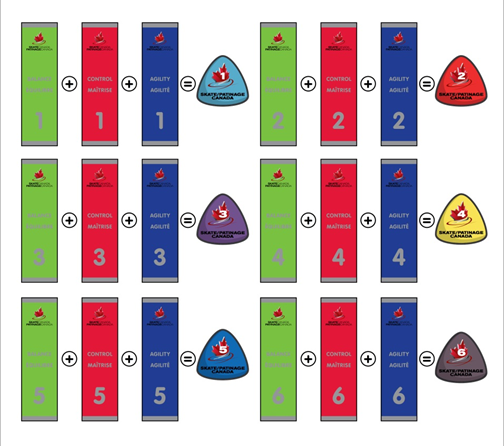 CanSkate provides kids with the best foundation for figure skating, hockey, speed skating and ringette.
Equipment needed
- CSA approved hockey helmets, gloves and skates are required.
- No rentals available

Figure Skating
StarSkate & Competitive Programs
These programs are designed to meet the needs of skaters who have the required abilities and desire to figure skate in the Skate Canada competition system. Lessons are offered in both group and private lessons to all ages. Our coaches select and invite the skaters to participate from our CanSkate program or after the skater is evaluated. If your skater is not currently in our CanSkate program and you want to have your skater evaluated for figure skating, please contact our registrar. Please read the program descriptions below for more information.
Pre-Bronze Program
A transitional step for young skaters to the higher programs. It is offered to select CanSkaters to let them explore the sport of figure skating. This is a group lesson format for on and off ice training based on fun, fitness, and learning/listening skills.

Bronze Program
Introduces the basics of fifigure skating. Offered to skaters who have potential competitive abilities. Bronze Program includes high quality, reasonably priced training on and off the ice in a group setting. This program will give skaters the tools to progress through critical phases of figure skating skill development. Allows for progression into Silver/Gold Programs.Bronze, Silver, Gold and Diamond programs.
Silver, Gold and Diamond Program
When a figure skater has achieved the basics and wants to pursue figure skating at a higher level, our coaches guide them to the program best suited to their needs. Theses programs emphasize on-ice and off-ice training. Group instruction is maintained and the number of small group or private lessons begin with designated coaches and expand in frequency throughout the week. As skaters expand their commitment, training increases and is available through the fall/winter, spring and summer seasons.
Teen & Adult Figure Skating
We offered small group lessons to teens and adults wanting to learn figure skating skills for the first time. Registration is found under Figure Skating > Private Lessons
Fee Structure
The cost for figure skating is broken down into (1) ice / facility purchase and (2) coaching fees. Skaters register and buy the group programs and lesson ice times through this website. Coaches bill for their instruction time separately. Please ask if you need this explained further. Our coaches select the skaters.
Group and private lessons for all ages